The following messages of condolence and symbols
have been added in memory of Kevin.
Click here to leave your own message.
Jim Hooper
on 25 July, 2021 at 1:26pm
Back in my high school days in the seventies, Kev and Joyce stood out for me as the ideal parents. Their door was always open (literally!) and when I appeared to see my friend Trev, there was usually some comical by-play, with Joyce worrying about when I had last been fed and Kev walking past muttering 'haven't you got a home to go to?'. Within minutes a meal would appear in front of me and I would be informed that they had no idea where Trev was but I was welcome to stay anyway. Over the years I was invited to many O'Neil family get togethers and always enjoyed the warmth of the family. Kev had a wonderful dry sense of humour and was inclusive and non-judgemental. My thoughts are with Joyce and her family during this very sad time.
Ron Rose (Woody)
on 25 July, 2021 at 1:23pm
Kevin, I always enjoyed the the times I spent with you at Scout functions. A good friend gone home.
Jean Golding
on 25 July, 2021 at 12:26pm
Kevin, I always enjoyed the chats at Scout functions. A good friend gone home.
Heather Tasker
on 24 July, 2021 at 9:25pm
Kevin I along with many others will miss our chats wherever we happen to meet, in the street, at the Mitcham Pub on Fridays and at Church. You were always a happy chap. RIP Kevin.
trevor oneil
on 24 July, 2021 at 5:08pm
What dad meant to me

As mum and dad's eldest son, I share my middle name with my father, Kevin.
And we had many shared interests - planes, the military, politics, travelling, reading, football and Collingwood and most of all our family. Dad did a family roll call on our weekly phone calls asked after each and every person one-by-one, always wanted to know how each was going.
My dad had many unique qualities, he had a strong personality, the neighbours in Mitcham described him a week ago as "larger than life". And in his own way, he was. He was to me.
One of my earlier memories was camping with the Mitcham scouts, at Buxton, it was cold, windy and a bit chaotic. For reasons I really can't remember, I was so so scared like children can get sometimes. I remember dad had everything in hand, he was getting the tents secured and organising us kids to settle in. Then I had this strong feeling of being secure, knowing that dad was there, had things in hand, I felt warm and this intense feeling of love towards him. It's a feeling I want to retain.
I could always count on my father being there for me. During some very hard times he never gave up on me, he kept in regular contact me when I went down a very dark spiral in Sydney town, and, whilst I tested dad (& mum's) resolve, he hung in there for me. This is over 20 years ago and life has rebounded but dad was instrumental in my recovery.
So, my father was like a rock for me. Of course, he was more. Dad was a highly social person and my brothers and I think our children, Kev's grandchildren, have taken this gift under our arms, has become part of who we are. He would happily talk to anyone about just about anything, was never too precious about any topic. He just loved to chat!
I remember talking to dad fairly recently, in the last year or so, about life and what it meant. He gestured to the pictures on the wall in the backroom, his sons and children, as if to say that this is what it was all about. He was proud and confident of what he and mum had created and nurtured.
Having mum and dad in the same house we grew up in in Mitcham was like a security blanket. Our house was like a magnet for all our friends and any local itinerants who had nowhere to go, or where they could watch TV without getting in trouble. Dad used to stand in the backroom and welcome our friends to "the refuge!" He never really meant it and the kids knew it and they used to smile as they brushed past Kev. My own friends have recently said that they always felt welcome at our house, then as we got older the grandkids would always arrive and settle in with ease as the house felt so warm and welcoming.
Dad prided himself on being kind to others and doing work for the community. I don't think he ever really accepted or understood why some people could be mean and callous. My step-daughter, Tamara, said that "he was such a loving father, husband and grandad and was always kind to me…Heaven has definitely gained a wonderful man…". And isn't this the truth!
I have sometimes wondered where dad got his kindness and generosity from, so have tried to get a handle on dad's life when he was younger. As you do. Dad's cousin, Graham, was very close to dad and has been helping me fill in the gaps. If you're listening Graham – thanks heaps!
Dad's early life
Kevin O'Neil was born in Perth in November 1935, his mother was Verbeena O'Neil. She never married and dad was an only child with no father around, he neverknew who his father was. Sadly. Whilst I don't know for sure what it was like, I can imagine that at that time, Australian people would have frowned on un-wedded single mothers, it would have been tough for both dad and Verbeena being judged so harshly by those so sanctimonious.
And I don't know for sure what happened but dad's mum struggled with life, she would isolate herself and had some psychological conditions.
Dad and his mum Verbeena shared a room in a house in Inglewood in Perth. They shared the house with the extended family, 7-8 people. Verbeena's sister, Daisy, dad's Aunty, took dad under her wing, cared for him and essentially brought him up. Dad was always close to Daisy.
The second world war started a few years after dad was born and people did it tough. I don't think that dad's family would have had a lot of money.
Dad went to school at Inglewood Primary school and then Mt Lawley High School and Tech College. He was a popular kid, had lots of friends, good with his hands, at making things like billy carts. He loved going camping with his Uncle Dave, they had a beach shack at a place called Cervantes north of Perth.
But according to Graham dad was always mucking around and even got into trouble with the police! Hard to believe?
Daisy was instrumental in helping dad get admitted to the service, the air force.
I'm going to finish up here and hand it over to my eldest son, Nelson, who is going to talk about dad's life in the air force. Thanks
Mark O'Neil
on 24 July, 2021 at 3:44pm
Memorial photo.6
Mark O'Neil
on 24 July, 2021 at 3:44pm
Memorial photo.5
Mark O'Neil
on 24 July, 2021 at 3:42pm
Memorial photo.5
Mark O'Neil
on 24 July, 2021 at 3:41pm
Memorial photo.4
Mark O'Neil
on 24 July, 2021 at 3:40pm
Memorial photo.3
Mark O'Neil
on 24 July, 2021 at 3:39pm
Memorial photo.2
Mark O'Neil
on 24 July, 2021 at 3:38pm
Memorial photo.1
Glenn O'Neil
on 24 July, 2021 at 2:56pm
Thank you all for your kind words and tributes to Kevin. Here is a recording if the memorial service for those who couldn't make it or had problems logging on: https://us02web.zoom.us/rec/share/Ldwma7EQobgVqqKC8-LIHRNC9-YfRnoB51B1Wc5heo_a5bBB0m5KqAczQkfmsTW-.2nYJz1hjl1SrRwRa
Ivan & Helen Webster 1st Vermont
on 24 July, 2021 at 1:15pm
Thanks Kevin for your friendly chats at Scout functions and Mitcham pub, you always had time showing true character.
Joan Cowie, Helen, Robyn & Rod
on 24 July, 2021 at 12:34pm
Sending our love and support at this sad time. We will miss Kevin dearly. All our love to Joyce. We will will always be there for her (and her boys).
Joan Cowie,HeRobyn &Rodlen
on 24 July, 2021 at 12:31pm
Joan Cowie,HeRobyn &Rodlen
on 24 July, 2021 at 12:31pm
Joan Cowie,HeRobyn &Rodlen
on 24 July, 2021 at 12:31pm
Joan Cowie,HeRobyn &Rodlen
on 24 July, 2021 at 12:31pm
Joan Cowie,HeRobyn &Rodlen
on 24 July, 2021 at 12:31pm
Anne Espenschied
on 24 July, 2021 at 12:24pm
Hello Joyce,
Saw Kevin's passing in the paper just had to pass on our condolences.
It rings back a lot of memories of our time at St.Bartholomews church in Richmond.
Our thoughts are with you.
Anne and Fred
Win McIver and Family
on 24 July, 2021 at 12:22pm
Dear Joyce and Trevor, Mark, Glen and David and families,
Happy memories of our time in reserve avenue, with our families.
So sorry Kevin has passed away , he was a lovely friend to everyone and he will be very missed. Thinking of Joyce so much and hope to see her soon. Thank you for sharing the service , we were watching and lovely to see all the boys again and all the memories . What a wonderful dad and husband Kevin was. Love Win McIver, John, Greg, Steve Lois, Mike Christine, xxx
Cockram Family
on 24 July, 2021 at 11:31am
From our Family to yours
Our thoughts and prayers go out to you all at this time.
Cherished by many and many fantastic memories by all that knew him thought the years.
That's the mark of a wonderful person. You were blessed.
His memory will live on for many years to come.
With love Alan, Nancy, Mandy & Paul Cockram
Colin and Sue Wolf
on 24 July, 2021 at 11:18am
Our thoughts are with you all at this sad time. May your memories of this wonderful man, Kevin, give you all the strength you need to continue with out him.

.
Bruce and Ros Kean
on 24 July, 2021 at 10:50am
It's so heartbreaking that we can't be with your family to farewell you as we'd wish Kevin, but they can be assured the memories will not fade of times enjoyed over the years. The early years at Wagga and later years as we formed families and our lives continued on parallel lines although we were in different states. You were one of a kind Kev, your devotion to Joyce, the boys and your friends and your happy face when get togethers were arranged when we came down from Queensland on visits. We were proud to call you and Joyce our friends, we lightened our lives and will never be forgotten as long as there's one Pansy left to remember.
Gordon Jarvis
on 24 July, 2021 at 10:49am
It was a privilege to know and work with Kevin.
Maree and Craig Wilson
on 24 July, 2021 at 10:48am
Kevin was a kind supportive man, who's life rippled out to so many. I have fond memories of being the kid sister whose parents had come to help out at Lord Somers camp, at a time when scouts was only for boys, Kevin made sure that I got a turn in the Kyack as well! Thanks for your spirit of fun, and inclusion. May you rest in peace, well done faithful servant. Deepest condolences to Joyce and your family, Maree Wilson, nee DeAraugo. X X
Kay and Andrew Hall
on 24 July, 2021 at 10:40am
Sending our deepest sympathy to you all at this saddest of times. We send love and strength and are thinking of you. With much love Kay, Andrew, Jack Tom and Alex xxxxx
Veronica DeAraugo
on 24 July, 2021 at 10:39am
Fond memories of a kind man and happier times at 1st Mitcham Scouts. Deepest sympathy to the family. , Love Veronica.
Veronica DeAraugo
on 24 July, 2021 at 10:35am
Fond memories of a kind man, and happier times at 1st Mitcham Scouts. Deepest sympathy to the family. From the
DeAraugo Family.
Paul De Araugo
on 24 July, 2021 at 10:30am
Kevin was my Scout Leader & opened up so many opportunities to so many youth though Scouting. He has made so many friends over the years through his involvement & support he has offered so many. He remains very much respected for all the work he did not only through Scouting but in the wider community, & his passing is a loss to us all.
Kevin always had a smile on his face & had time for a long chat, which always involved lots of laughter.
Rest in Peace my friend & thank you for all the good times & memories which we have shared over a life time.
Sylvia and Alan Wiltshire. 24/07/21
on 24 July, 2021 at 9:39am
Our deepest sympathy to Joyce and family on the passing of Kevin.
We will always remember him as a really decent man always ready to give assistance and a fellow RAAF veteran.
RIP Kevin
Barry & Judy Thompson
on 23 July, 2021 at 10:23pm
A true gentleman and a wonderful brother- in -law
to Barry and Judy Thompson.
Many years of great memories shared together with the family.
Sorry we can't be with you all tomorrow to celebrate Kevin's life.
Love to my sister Joyce and the O'Neil families.
Kevin will be fondly remembered and forever in our hearts !
RIP Kevin. We will miss you !
Richard de Gabriele
on 23 July, 2021 at 10:01pm
Kevin will be remembered as a true gentleman. We met in 21 squadron. He was always a peoples person. After the adventures of 21 squadron I met Kevin again, He was a volunteer for Royal Free Mason Nursing Home, giving of his time and talent unselfishly for others. He will be remembered with respect and admiration.
Condolences to the family for a the sad loss.
Gail and Ian (Beetle) Bailey
on 23 July, 2021 at 9:13pm
Deepest sympathy to Joyce and family. Kevin was a wonderful bloke and a valued friend. Please take comfort in knowing he was highly respected, well liked and appreciated, especially by his RAAF colleagues, and particularly by the members of 21 Squadron. He will be missed by us all. Rest in Peace Kev
Ella Currie
on 23 July, 2021 at 7:58pm
Papa Kev was an amazing person. And always will be. He never left anyone's heart and will always be in everyone's. So just because he may have left this earth he will never leave anyone behind. Losing a family member is hard but it will never ever be the end. Papa Kev will always be with everyone and loving everyone up in heaven ❤️
Geoff Armstrong
on 23 July, 2021 at 3:49pm
From my Father, Graeme and I Geoff. Sorry we can't send him off like he desereved. A Great Man.
Thoughts with All. :(

The Armstrongs.
Ian Shepherd
on 23 July, 2021 at 9:55am
Joyce, Dave, Mark, Trevor & Glen. Kevin was a great friend through church & scouting & will be missed by us all. May he rest in peace.
Susan Flentjar ( Thompson)
on 22 July, 2021 at 5:06pm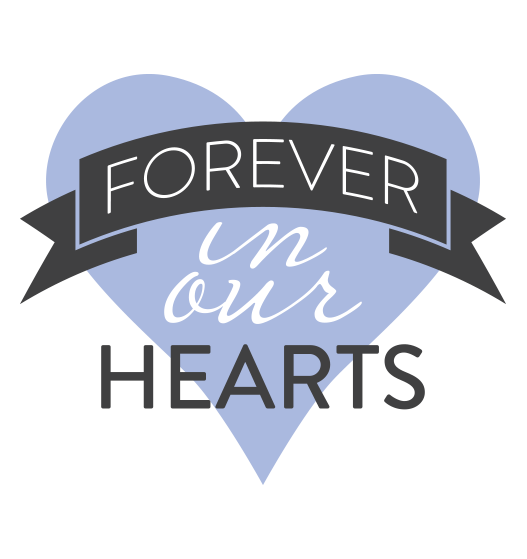 Sincere Condolences to Auntie Joyce, Trevor, Mark, David & Glenn on the passing of your husband and their father Kevin.
Uncle Kevin was a wonderful man who was loved by all of his family and friends. We spent many occasions together as a family including our Christmas Day gatherings and had lots of goods times and laughs along the way. Also spent many times at the football watching Collingwood with Kevin. He loved barracking for his Pies !!!!
RIP Uncle Kevin & sending big hugs & lots of love to the O'Neil families.
Susan, Stephen & Emily xxx
Frances and Bill Dann
on 22 July, 2021 at 3:31pm
Kevin, a loved and valued member of All Saints for many years and will be missed by us all.
Deepest condolences for Joyce and the family.
Our prayers are with you all.
Sue and Jim Vennard
on 21 July, 2021 at 2:11pm
Our deepest sympathy to Joyce and family on the passing of Kevin. He will be sadly missed.
Joy & Col Henderson
on 21 July, 2021 at 1:52pm
Thinking of you all, especially you, Joyce. Wish we could be there with you.
xx
Scroll to top
Symbols of Love
Lay flowers, light a candle or
place a symbol of love.
Condolence Messages
Leave a written, audio, photo or
video message of condolence.
Memory Timeline
Contribute your photos and
memories to the timeline.